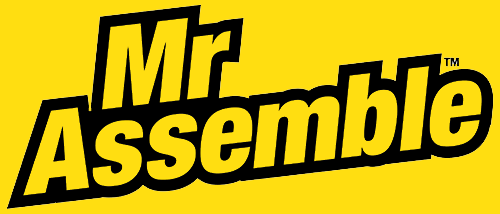 What a pleasure to have Michael do my work. He was on time, nothing was too much trouble, measured carefully and when job done he cleaned up after himself. Price for the job also very reasonable. Such a nice man who I will definitely contact again for future jobs and can highly recommend him to others.
⭐⭐⭐⭐⭐
- Helen, Silverwater
Excellent work done. We have given extra 2 jobs after the job we hired Michael for because of his great attitude, punctuality and excellent work. We still going to hire Mr Assemble for all our work in future!!!!
⭐⭐⭐⭐⭐
- Malik, Fairfield
What a great job Mark did! I didn't get to see him to say thank you so its good to be able to do so here.
⭐⭐⭐⭐⭐
- Naomi, Bondi Junction
Fantastic service. Michael was very friendly and competent. A job well done. I will use Mr Assemble again.
⭐⭐⭐⭐⭐
- Karen, Dundas Valley
Michael was extremely professional and friendly and completed job within a couple of hours! Would highly recommend him and use him again! Thank you Michael!
⭐⭐⭐⭐⭐
- Oz, Pyrmont
Great comms to arrange the work and professional and courteous onsite. Michael knew what he was doing and we are so happy with the outcome.
⭐⭐⭐⭐⭐
- Nancy, Rose Bay
Michael is a gentleman on time and did quality job will do business again!
⭐⭐⭐⭐⭐
- Ahmad, Greenacre
Quick and efficient!
⭐⭐⭐⭐⭐
- Susmita, Padstow
It was a pleasure working with Michael. He communicated with me very well and even was able to fit me into an earlier time slot than our scheduled appointment! Very pleased with his work! Very efficient and understood exactly what the job required and accurately performed the task. Definitely will call on him again in the future!
⭐⭐⭐⭐⭐
- Prion, Lidcombe
Friendly clean and precise in his work.
⭐⭐⭐⭐⭐
- Cathy, Illawong
Michael was an absolute professional! Available on such short notice! On time! Attended to the task and completed it so quickly! Thank you so much!
⭐⭐⭐⭐⭐
- Angie, Clemton Park
Hi guys. Thank you for a job well done. Very happy with the assembly....
- Helen, Bella Vista
Michael did an awesome job! I needed a bed setting assembled urgently and he arrived within an hour of calling him! Work was completed quickly and he was also able to remove the myriad of boxes that came along with the new bed setting. Thanks Michael, flat pack nightmares gone forever!
- Mary, Green Valley
Thank you so much, your service is outstanding. I'll recommend your services.
​
- Daryl, Rozelle
Thank you very much for your service this morning. Having to assemble two Ping Pong tables in such a short time is not an easy task. Thank you also for responding so quickly and coming out the very next day to get the job done.
We appreciate it very much and I am happy to recommend you to others as well.
​
- Maya, Mosman